Up next
CHARITY SELLER SAVES LIVES
Day 1 and 20th
CHARITY SELLER SAVES LIVES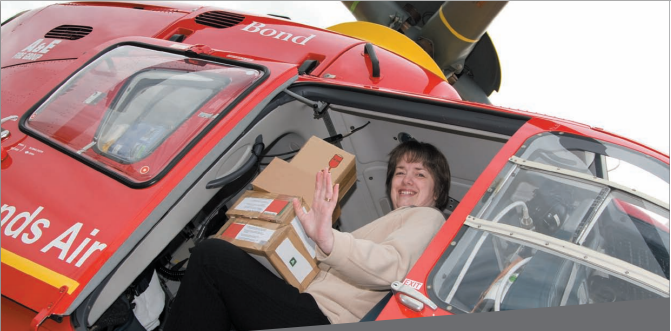 Fundraiser's online auctions help keep MIDLANDS air ambulance flying
In 2014, fundraiser Lynne Beckett was crowned eBay's top UK charity seller for her tireless work raising money for the Midlands Air Ambulance. And now she's been on the receiving end of another accolade – she was recognized on the eighth annual        Happy list, collated by British newspaper The Independent on Sunday, which salutes 100 unsung British heroes.
Lynne once worked as a nurse treating airlifted patients. After taking early retirement, she turned to eBay to keep up the good work, raising funds to keep the air ambulance airborne. She said: "I needed something to fill my time so I started finding items to auction on eBay. It just grew from there."
The retired nurse now devotes all her spare time to collecting and auctioning donated goods, with family and friends helping out with the packing. Her efforts have raised more than £100,000 to fund vital helicopter missions.
She said: "Craft-related items and children's toys are extremely popular. There are so many good people out there who support me. I'm so grateful to them."
But despite her latest honor, Lynne is keeping her feet on the ground. She said: "I just love helping Midlands Air Ambulance. I can think of no better cause."